Species
:
Eulimnadia compressa
(Baird, 1860)
ClassificationPhylum:
Arthropoda 
Class:
Branchiopoda  
Order:
Diplostraca   
Family:
Limnadiidae    
Genus:
Eulimnadia
Figure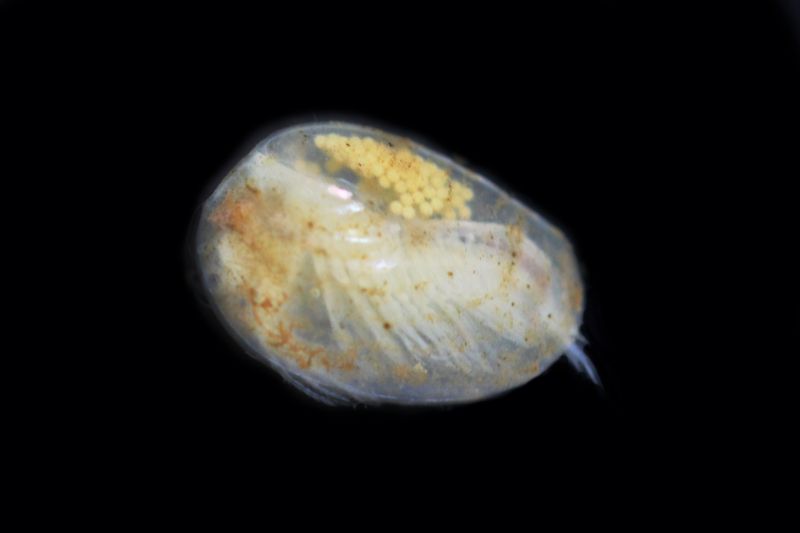 Eulimnadia compressa
Habitat
:
Eulimnadia compressa
were collected from anthropogenically formed rainwater puddles, table drains, rice paddies, and storm water retention basins.
Distribution
:
 - central Thailand
 - eastern Thailand
 - Chon Buri Province
 - Khon Kaen Province
 - Maha Sarakham Province
 - Roi Et Province
 - Udon Thani Province
Work cited
:
 - Rogers, D.C., Dadseepai, P. and Sanoamuang, L. 2016. The spinicaudatan clam shrimps (Branchiopoda: Diplostraca) of Thailand. Journal of Crustacean Biology 36(4): 567–575.
ติดต่อและสอบถาม:
narumon@kku.ac.th
สาขาวิชาขีววิทยา คณะวิทยาศาสตร์ มหาวิทยาลัยขอนแก่น